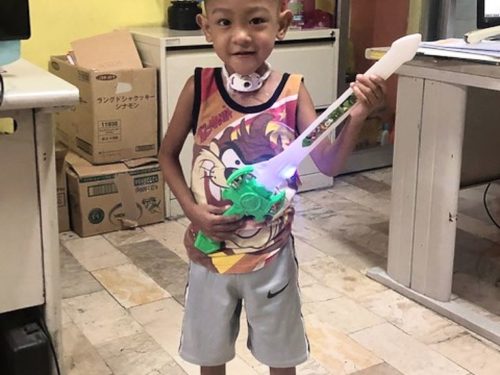 Tracy, the little warrior!
.
Tracy, from our Tondo, Philippines site, almost lost his life because of breathing issues. Thanks to prayers and generous donors he was able to have the tracheotomy surgery he needed.
.
Eunice, our site director says, "Though presently breathing through his tracheotomy, he can now smile and is absolutely way healthier than before the surgery. Thank you, donors, for saving Tracy!"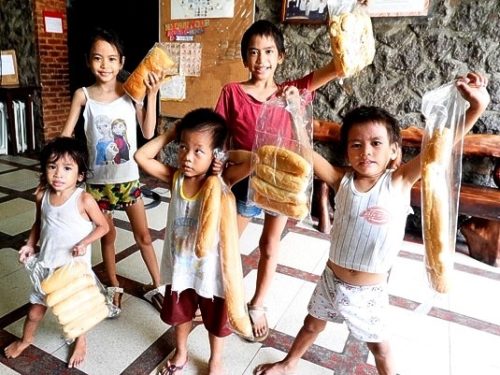 Like winners showing off their awards!
.
These kids from Tondo, Philippines are part of the Chalice Children Nutrition Program. Each week the Don Bosco Youth Center receives a donation of bread and pastries, from a local coffee shop, and the children take it home to share with their families.
.
Thank you for this kind donation that means so much to those less fortunate.